Jabiru Travel Tips

THINGS TO DO IN JABIRU
Jabiru, the main township in the World Heritage-listed Kakadu National Park, is your base to explore this one-of-a-kind nature reserve in the Northern Territory.
Places to visit in Jabiru
Explore 20,000 square kilometres worth of natural wonders and connect with the oldest culture on the planet.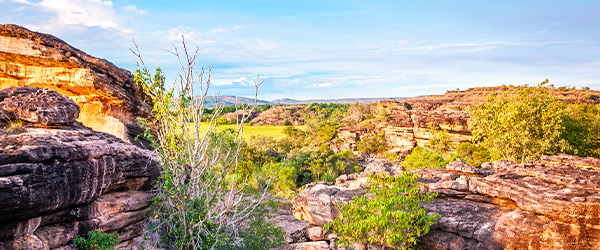 Another site of impressive rock art, the 1.5km (1mi) Nourlangie Rock Walk takes you to an outdoor cultural museum where stunning rock paintings document life over a 20,000 year period, and includes stunning views of the Arnhem Land escarpment.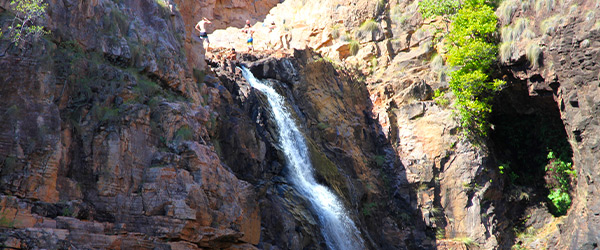 After a short monsoon rainforest walk, you'll arrive at this dazzling location, where a natural waterfall spills from steep gorge walls into a pristine plunge pool. Maguk is one of Kakadu's lesser-known but most worthwhile attractions.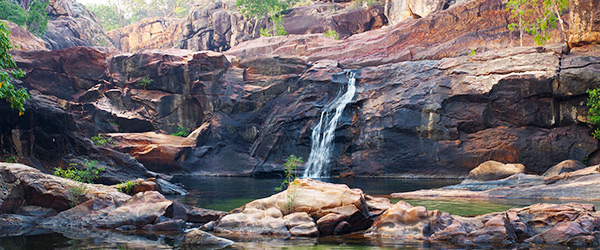 Another magical Kakadu waterfall and crystal clear plunge pool, Gunlom is the place to take a dip in idyllic tropical surrounds. As well as the plunge pool at the base of the falls, you'll find smaller pools and sweeping views at the top.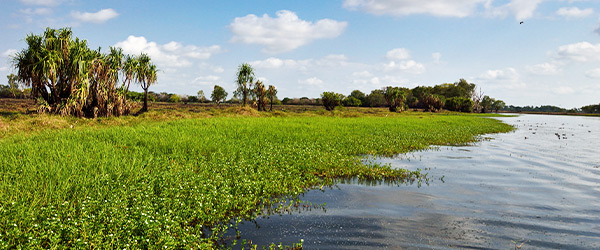 See the diverse wildlife, stunning scenery, vast landscapes and unique ecosystem of Kakadu on an Indigenous-owned Yellow Water Cruise, winding through the Yellow Water Billabong and the South Alligator River.
With more than 180 stops across the country and services in all mainland states and territories, Greyhound is Australia's largest coach network. Here are our most popular routes to Jabiru!
Your Greyhound bus to Jabiru will stop at the Jabiru Shopping Centre. (The bus also stops at Aurora Kakadu Resort and Aurora Kakadu Lodge on the way to Jabiru.)
Within Jabiru, you'll find all the essential facilities and amenities within walking distance of each other, including a supermarket, newsagent, post office, medical centre and chemist. But nobody comes to Jabiru just to go to the supermarket – you're most likely here to explore Kakadu, which can definitely not be covered on foot.
Kakadu is very large. This sprawling national park (the second largest in the world) covers an area roughly half the size of Switzerland. There are no cabs and there is no public transport network in Kakadu, so if you want to see the sights, you'll have to either hire a vehicle (a 4WD, specifically, to navigate the winding, unsealed tracks) or join a tour.
Tours, scenic flights and 4WD adventures can be booked at the Bowali Visitor Centre (Lot 2029, Thorne Street, Jabiru)
The most popular time to visit Kakadu is the dry season between May and October. The wet season, from November to April, is less crowded and offers vivid green landscapes and spectacular waterfalls in full flow, but some attractions can be closed by flooding during this time.
Itineraries & travel guides