Freight & Parcel Delivery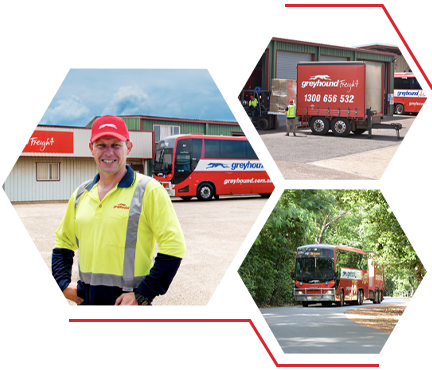 At Greyhound, we do more than just connect people with people. We also deliver parcels, care packages, and commercial goods nationwide.
Using the Greyhound Coach network, and available space on our coaches our Greyhound Freight division, delivers over 220 000 freight items each year. From major capital cities and country towns to the most remote places in Australia.
Greyhound Freight offers extremely competitive rates, and as your parcels travel on our regular scheduled services, we don't wait for a full freight load to depart.
As soon as your freight has been receipted in our depot, we will manifest it for the next available coach service.
WHAT CAN YOU SEND WITH GREYHOUND FREIGHT?
Our commercial and retail customers send a variety of items from envelopes through to large palletised freight. This has included:
Gifts and care packages – especially around Christmas time
Fruit e.g. mangoes
Plants
Bikes
Car parts
Medical Equipment
Pathology samples
Paintings, sculptures and unique artwork
Oversized luggage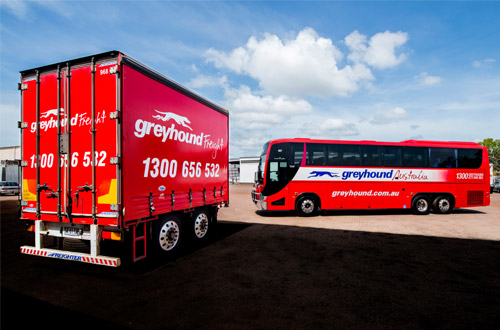 WHERE DOES GREYHOUND FREIGHT GO?
Anywhere a Greyhound Coach goes freight goes too. For areas where we do not operate a regular passenger service, we partner with reliable companies to complete your delivery.
We send freight to over 8,000 towns, cities, and rural areas across Australia daily, from Cairns to Broome, Sydney to Brisbane and Melbourne to Kununurra, just to name a few.
Popular Freight Services include:
Brisbane-Toowoomba-Brisbane
Sydney-Canberra-Sydney
Townsville-Cairns-Townsville
Darwin-Broome-Darwin
Darwin-Alice Springs-Darwin
Adelaide-Coober Pedy-Adelaide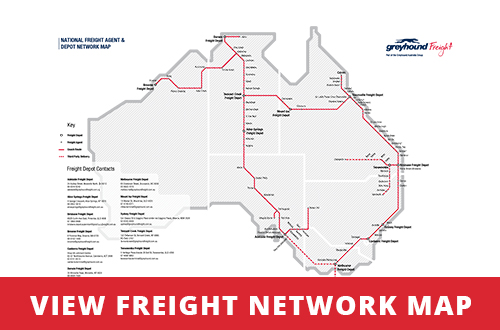 WHY CHOOSE GREYHOUND FREIGHT?