Tour De Cure Partnership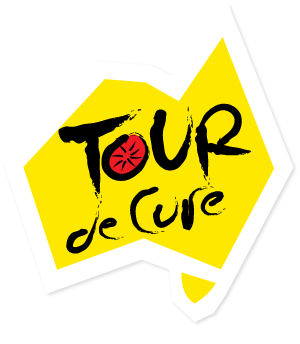 YOU CAN'T BEAT A GREYHOUND,
BUT WE CAN BEAT CANCER
As Australia's only national coach service, we've travelled to every corner of this country, and we know there is nowhere and no one that hasn't been affected by cancer. That's why we're thrilled to be partnering with Tour de Cure, a great Australian charity with an ambitious goal. They've been riding to cure cancer for over a decade, and just like a Greyhound, they're in it for the long haul.
From humble beginnings in 2007, they've covered plenty of ground. Tour de Cure has raised over $50 million and funded more than 430 cancer projects, resulting in 29 significant cancer research breakthroughs!
Greyhound Australia will donate $1 from every ticket sold between 2-15 March to Tour de Cure.
We're getting closer all the time to a world without cancer, but there's still an urgent need for more effective treatments to improve quality of life and drive survival rates up even higher. That's where you come in. We're asking you to support Tour de Cure and help fund more research, more breakthroughs and the chance for more Australians to live happier, healthier and longer lives!
This year's Signature Tour will see participants – including two Greyhound Australia team members – take on an epic 1,400km journey from Newcastle to Noosa. The event will be held from 26 March–3 April, but you can make your donation right now!
The funds raised will achieve real outcomes in cancer research, support and prevention – and every dollar counts.
It's going to take a collective effort to cure cancer, but if everyone comes together and contributes to the cause, it can be done.
Katie Gelling, People & Culture Partner
Tour distance: 1,400km with 14,000m of elevation (Newcastle to Noosa)
What is your reason for riding in the Tour? 
Unfortunately, like far too many, I have been impacted by the loss of loved family and friends to cancer. In the past few years I have lost my father, my Nana, and a very close friend to the horrible disease. I have decided to participate in the 2020 Signature Tour on behalf of Greyhound to honour those I have lost and those who are currently fighting, and to raise vital funds to enable further research in providing a cure for cancer. A cure is possible and every dollar raised makes this more achievable.
What has your training consisted of?
A lot of time on the bike! Generally 2-3 shorter rides during the week and then longer sessions on weekends, with a mixture of group and solo rides with varying terrain and intensity. As the tour date gets closer the focus will be on back to back long rides of 100-150km, ensuring I'm conditioned to be in the best possible shape to ride 9 days of 150-180km with approximately 1,400m of elevation each day.  I've also incorporated some strength and mobility training as well as trail/road running several times a week.
What are you looking forward to the most about the Tour?
To be honest, all of it! As this will be my first year on the tour I'm incredibly excited (and nervous) to be a part of the TdC family and can't wait to see what each day has in store.
Have you ever done anything like this before?
Over the last few years I've completed multiple 70.3 Ironman events, a 50km Ultra Trail Run, and plenty of shorter distance triathlon and running events, however this will be my first long distance cycling challenge.
What do you hope to achieve by taking part?
To raise awareness and share the important message of 'Be Fit, Be Healthy, Be Happy' to the communities and schools we visit along the Tour, as well as raise vital funds to allow funding of future research projects and development in possible cures for cancer.
What's the first thing you'll do after completing your Tour?
Enjoy a weekend of recovery (plenty of delicious food, drinks and sleep in's) before starting to increase my trail running training for my next event in May. Although I could say I may be happy to not be on the bike again for a while post-tour, it'll only be a short break before I'm back on the bike – coffee rides have become a non-negotiable!