Tour de Cure
| | | | |
| --- | --- | --- | --- |
| 100 | 775+ | $100m | LEARN MORE |
| Major cancer breakthroughs funded | Cancer projects backed | Raised for cancer research | DONATE |
When we started, people thought we were crazy. Our drive to tackle cancer as a whole, head on, not shying away from the enormity of it, was seen as a bit too audacious.
But thanks to the support of people like you, that goal of curing cancer – all cancer – isn't so out of reach anymore. Our blue sky thinking and relentless energy means you've helped us to raise $97 million and counting.
We won't stop until cancer does. With your support, we'll continue raising money to fund the boldest research, the widest-reaching cancer prevention campaigns, and the support programs that make a real difference.
Are you ready to join us on the ride?
Signature Tour 2023
Join us on a life-changing, inspirational and transformative tour- from Coffs Harbour to Noosa on 16-24 March 2023. All to raise money and awareness for cancer research and support.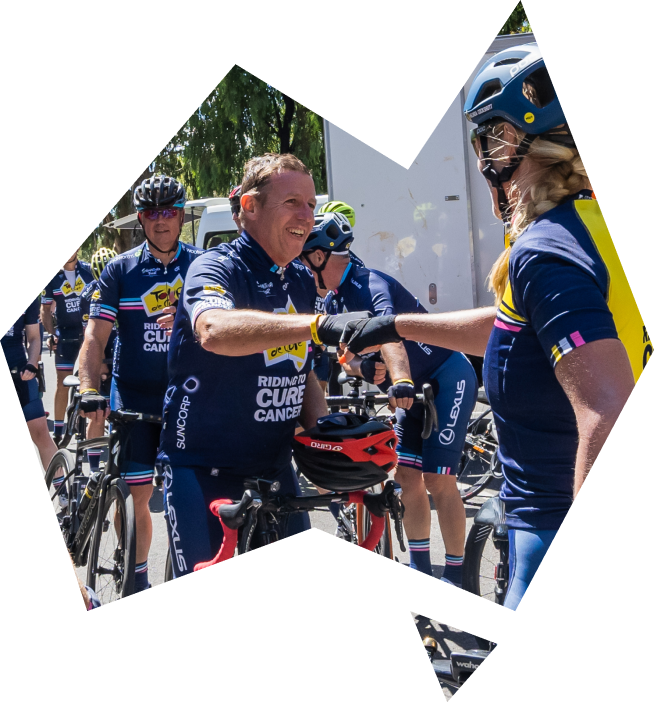 WHY WOULD YOU SIGN UP FOR A SIGNATURE TOUR?