Adelaide Rest easy with Greyhound's COVID refund guarantee, if your service is cancelled due to COVID-related restrictions or border closures.
With a thriving foodie scene and some of Australia's biggest cultural events, Adelaide has become one of Australia's most vibrant and exciting cities. From wine tastings in the Barossa Valley to the unique wildlife of Kangaroo Island, there's something for everyone in Adelaide.
Things to do & see in Adelaide
Go wine tasting in the Barossa Valley; see adorable native animals on Kangaroo Island; and embark on a Great Ocean Road adventure. There's more to Adelaide than meets the eye.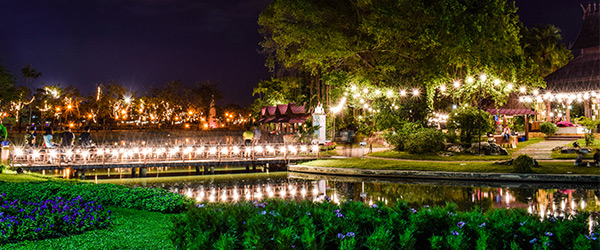 Adelaide is one of the best festival cities in the world. Visit in February and March to catch the Adelaide Festival, WOMADelaide and Adelaide Fringe; in May for the Clare Valley Gourmet Weekend; and in June for the Adelaide Cabaret Festival, the largest of its kind in the world!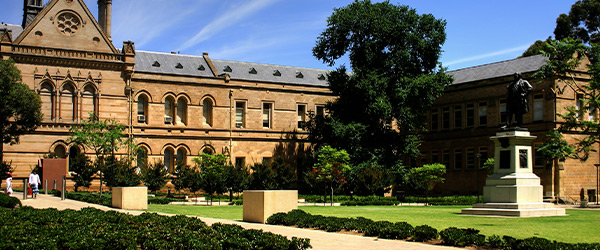 Go for a stroll along this tree-lined boulevard that's home to some of Adelaide's most beautiful buildings, including the Art Gallery of South Australia and South Australia Museum. From here, it's just a short walk to the Adelaide Botanic Garden and Adelaide Zoo.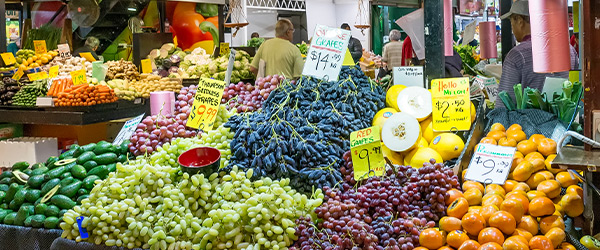 A true South Australian institution, the Adelaide Central Market is one of the oldest and largest markets in the southern hemisphere. Over nine million people a year flock to buy fresh produce from more than 80 traders under one roof.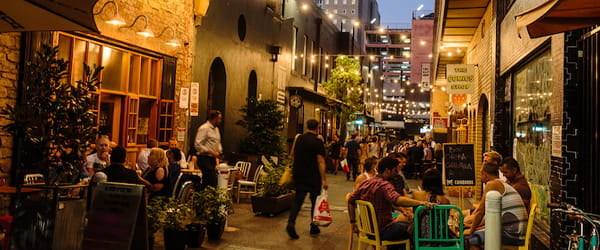 Experience Australian modern cuisine at its best as you eat & drink your way down Peel Street. Located between Currie and Hindley street in Adelaide's West End, here you'll find some of Adelaide's best venues, serving up finger-licking good food, signature cocktails, craft beers, and local wines.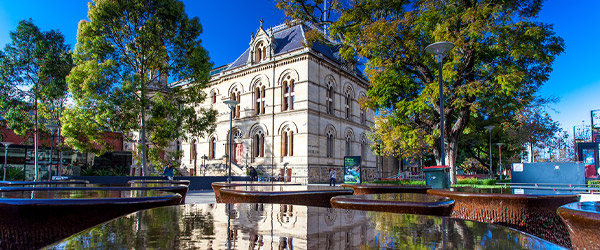 Escape the hustle and bustle of the city and step into a time capsule that houses the largest and most comprehensive collection of Australian Aboriginal cultural material in the world. The South Australian Museum is renowned for its world-class natural history and cultural collections, and it's easy to lose time as you wander its halls.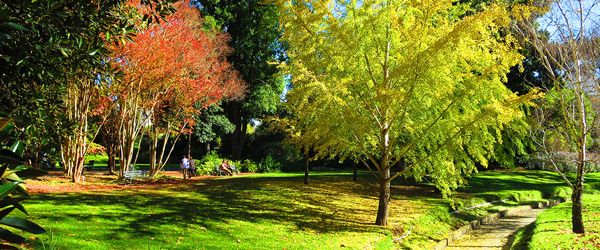 Visit a magnificently maintained 50 hectare oasis in the heart of the city and explore the beauty and diversity of plants from across the country and around the world. Stay for an hour or the whole day, take in the stunning architecture and some of Australia's finest plant collections, or simply enjoy a picnic or a coffee in the shade.
Accommodation in Adelaide
Our buses are just the beginning. We've teamed up with the best hostel providers in Australia to offer flexible passes and packages that make it a breeze to secure quality accommodation that won't break the bank, no matter where your journey takes you!
Check out Base & Nomads backpacker hostels when you're in Adelaide. Bookings can be made directly on their website.
The Bed Hopper Pass, available from 7 to 60 nights, is a flexible multi-night accommodation voucher that can be used to book dorm-style accommodation at Nomads Airlie Beach and more than 20 Base, Nomads and Base-affiliated hostels throughout Australia.
Nomads Adelaide
220 Hutt St,
Adelaide SA 5000
With more than 180 stops across the country and services in all mainland states and territories, Greyhound is Australia's largest coach network. Here are our most popular routes to Adelaide!
How to get around Adelaide
Once your Greyhound bus to Adelaide arrives at the Central Bus Station (85 Franklin Street), you'll find that getting around the city is easy. Adelaide's public transport system is exceptionally convenient and accessible.
Purchase an Adelaide Metro Visitor Pass to get unlimited travel on the city's trains, trams and buses for three consecutive days, as well as a visitor pack with maps and travel guides.
The free City Connector Bus runs frequently seven days a week, with stops at the South Australia Museum, Adelaide Botanic Garden, Rundle Street (East End), Adelaide Central Market, Hindley Street precinct, UniSA and Adelaide University. A free connector service to North Adelaide is also available.
Tram rides through the city centre (between the South Terrace tram stop and the Entertainment Centre at Hindmarsh) are free. You can also get around the city easily with a taxi or Uber, or by riding an Adelaide Free Bike, which can be picked up from 20 locations around the city.
Itineraries & travel guides