Airlie Beach
All passengers must adhere to local state and territory government requirements due to COVID-19. See Service Updates for latest information, and find out how to Travel Safe with Greyhound.
Things to do in Airlie Beach
A small town with a big sense of adventure, Airlie Beach is your gateway to the world-famous Whitsunday Islands.
Things to do & see in Airlie Beach
The ideal mainland base for fun and adventure in the Whitsundays, Airlie Beach is also a fantastic place to visit in its own right.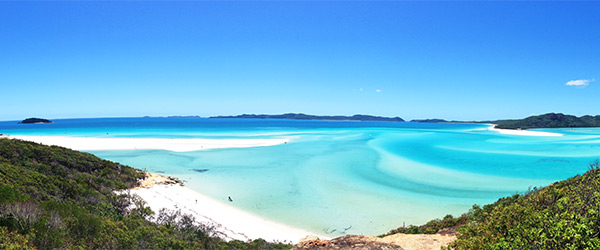 A highlight of our Whitsundays sailing tours, Whitehaven Beach – with its soft white sands and dazzling turquoise waters – is one of the most beautiful beaches in the world.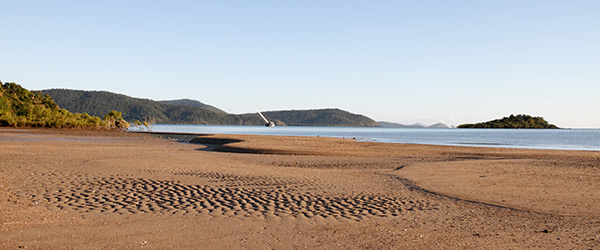 Accessible via a walking track from Airlie Beach, Cannonvale is Airlie's lesser-known neighbour, and comes complete with a shipwreck just offshore!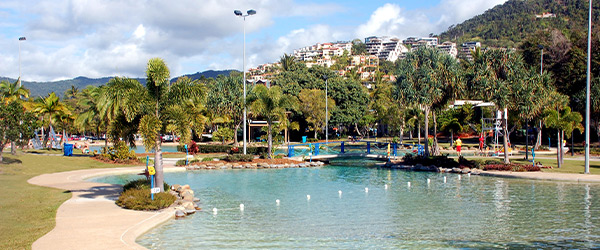 A popular hangout for both backpackers and families, Airlie Beach Lagoon is the place to spread out your towel on the man-made beach and enjoy tropical vibes while you gaze out over the ocean.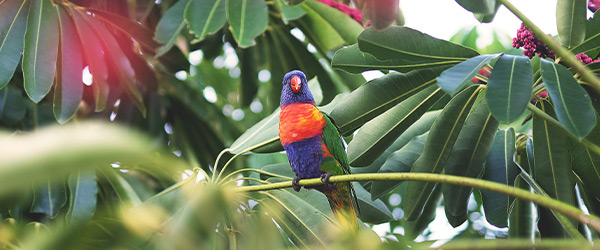 One of the best-kept secrets of the Whitsundays, Conway National Park offers numerous walking trails catering to beginners and experts, winding through lush rainforest and stunning waterfalls.
Accommodation in Airlie Beach
Our buses are just the beginning. We've teamed up with the best hostel providers in Australia to offer flexible passes and packages that make it a breeze to secure quality accommodation that won't break the bank, no matter where your journey takes you!
Check out Base & Nomads backpacker hostels when you're in Airlie Beach. Bookings can be made directly on their website.
The Bed Hopper Pass, available from 7 to 60 nights, is a flexible multi-night accommodation voucher that can be used to book dorm-style accommodation at Nomads Airlie Beach and more than 20 Base, Nomads and Base-affiliated hostels throughout Australia.
Nomads Airlie Beach
354 Shute Harbour Rd,
Airlie Beach QLD 4802
How to get to Airlie Beach
With more than 180 stops across the country and services in all mainland states and territories, Greyhound is Australia's largest coach network. Here are our most popular routes to Airlie Beach!
How to get around Airlie Beach
Once your Greyhound bus to Airlie Beach arrives at the Heart of the Reef Transit Terminal on The Cove Road, you'll find that getting around on foot is easy, thanks to the flat and scenic boardwalk that will take you from the foreshore of Airlie Beach to Abell Point Marina and through to Cannonvale Beach.
There is a daily bus service that runs from bus stops at Proserpine, Cannonvale, Airlie Beach and Shute Harbour every 30-60 minutes. There is also a taxi rank in the centre of Airlie Beach, and a 24-hour local taxi service.
Itineraries & travel guides