Broome
Stunning sunsets, natural wonders and dinosaur footprints – this small town in Western Australia is remote, but well worth the trip.
Things to do & see in Broome
Originally built as a pearling port in the 1800s, visitors come to Broome today for sandy beaches and breathtaking sunsets against a backdrop of red rock cliff faces.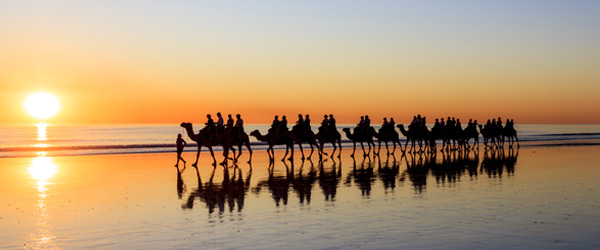 A 22km (14mi) stretch of sun-kissed white sand and dazzling turquoise water. You haven't lived until you've seen the sun sink into the Indian Ocean from the back of a camel as you ride along Cable Beach.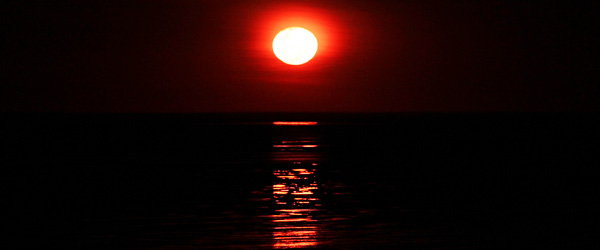 Between March and October, visitors flock to Town Beach to see the stunning visual illusion of stairs reaching to the moon. This natural phenomenon is caused by moonlight reflecting off the exposed mudflats of Roebuck Bay.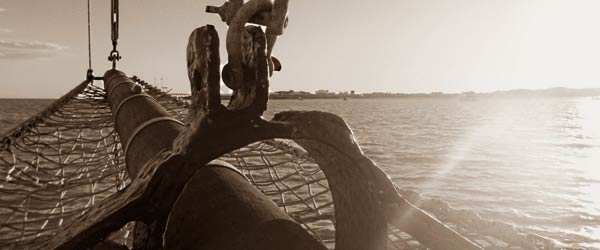 Dive into Broome's unique history of pearling at the Pearl Luggers Museum in the heart of Chinatown, where you can see two fully rigged and restored pearl luggers and sample pearl meat!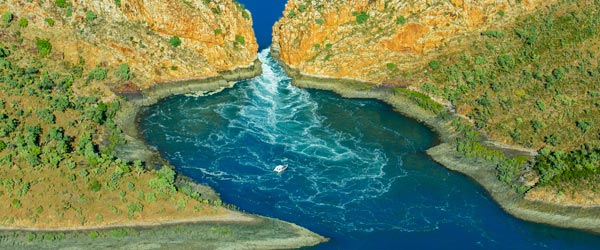 Described by David Attenborough as "Australia's most unusual natural wonder", the horizontal 'waterfalls' of the Buccaneer Archipelago are not accessible by land, but can be ridden in a floatplane. It's an experience you'll never forget.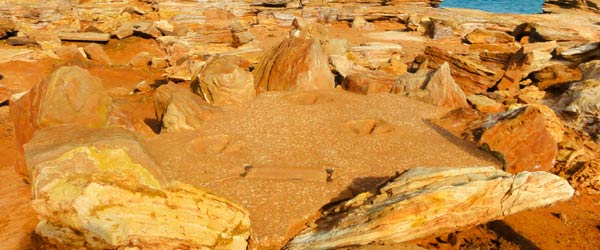 Broome has some of the largest and most diverse fossilised dinosaur footprints in the world. You can spot 130 million-year-old footprints from aboard a hovercraft at Gantheaume Point at low tide!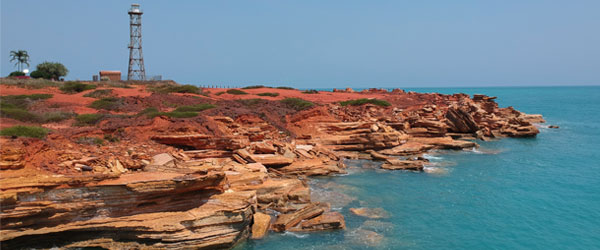 While you're in the area, head to the Gantheaume Point Lighthouse – it's a wonderful place to watch for dolphins and migrating whales between July and October!
Our coaches to and from Broome stop at Bus Stop, 1 Hamersley St, Broome WA.
With more than 180 stops across the country and services in all mainland states and territories, Greyhound is Australia's largest coach network. Here are our most popular routes to Broome!
Once your Greyhound bus to Broome arrives at the Tourist Info Centre on Hamersley St, you'll find that getting around town is relatively easy.
The local bus company runs regular services between Broome and Cable Beach 7 days a week (except Christmas Day). The service runs every half-hour during the peak season (April-September) and every hour during the off-peak season (October-March).
Because of Broome's flat terrain and wide open roads, it's a great place to ride a bike. Due to the popularity of cycling in the region, you'll have no trouble finding an outlet around town to hire a bike from.
There are a number of local taxi operators in Broome that you can flag down, or you can call Australia Wide Taxi on 131 008 to arrange a cab to come to your location. The Broome Visitor Centre (1 Hamersley Street) can also assist you with quotes and bookings for scooters, town cars and 4WDs.
Itineraries & travel guides