Byron Bay Rest easy with Greyhound's COVID refund guarantee, if your service is cancelled due to COVID-related restrictions or border closures.
Things to do in Byron Bay
Enjoy the laid-back lifestyle, unparalleled surf culture and unspoilt natural environment of bohemian and beautiful Byron Bay!
Things to do & see in Byron Bay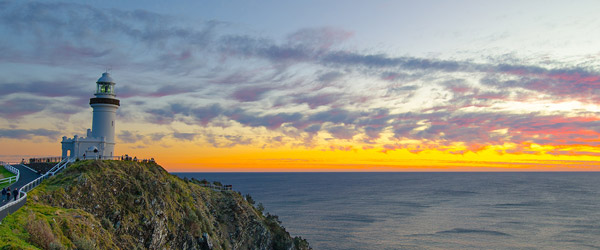 Watch the Sunrise on the Beach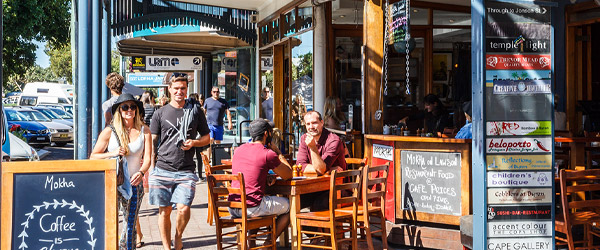 Accommodation in Byron Bay
Our buses are just the beginning. We've teamed up with the best hostel providers in Australia to offer flexible passes and packages that make it a breeze to secure quality accommodation that won't break the bank, no matter where your journey takes you!
Check out Base & Nomads backpacker hostels when you're in Byron Bay. Bookings can be made directly on their website.
The Bed Hopper Pass, available from 7 to 60 nights, is a flexible multi-night accommodation voucher that can be used to book dorm-style accommodation at Nomads Byron Bay, Arts Factory Lodge and more than 20 Base, Nomads and Base-affiliated hostels throughout Australia.
Nomads Byron Bay
1 Lateen Ln
Brisbane City QLD 4000
Arts Factory Lodge
1 Skinners Shoot Rd
Byron Bay NSW 2481
With more than 180 stops across the country and services in all mainland states and territories, Greyhound is Australia's largest coach network. Here are our most popular routes to Byron Bay!
How to get around Byron Bay
Your Greyhound bus to Byron Bay will drop you at the Byron Bay Interchange (51-57 Butler St), which is right in the centre of town.
Byron Bay township is small. There are walking tracks to major attractions like the Cape Byron Lighthouse, where you can spot dolphins from Australia's most easterly point, and most of what you're looking for will be within walking distance.
There are many bike paths in Byron Bay, and you can hire a bike from Byron Bay Surf and Bike Hire and several other cycle hire shops in town.
Public transport options within Byron Bay are limited, but you can ride the Byron Bay Railroad, a 3km (2mi) stretch of the otherwise disused Casino-Murwillumbah line, from central Byron to north Byron and back. Billed as the world's first solar train, this restored vintage railcar runs hourly from 10am to 5pm daily.
There are also taxi companies operating in the area. You can flag down a cab on the street or at a taxi rank, or order one over the phone or online. If you have more than four passengers, it's a good idea to pre-book a suitably sized taxi in advance.
Itineraries & travel guides