Halls Creek Rest easy with Greyhound's COVID refund guarantee, if your service is cancelled due to COVID-related restrictions or border closures.
Things to do in Halls Creek
The gateway to a range of natural marvels, Halls Creek will give you a taste of the real Australian Outback.
Places to visit in Halls Creek
In the heart of the Kimberley, hundreds of kilometres from the nearest town, Halls Creek has something for everyone, from natural wonders to cultural attractions.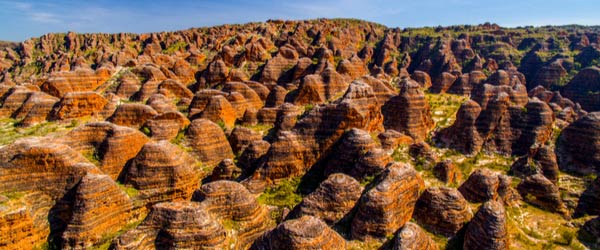 Located in Purnululu National Park, 150km (90mi) north-east of Halls Creek, these World Heritage-listed sandstone towers developed their distinctive beehive shape over a period of 20 million years.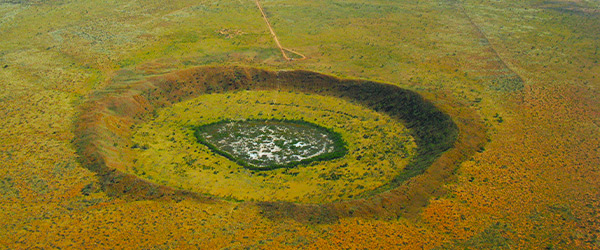 Wolfe Creek Crater National Park
300,000 years ago, a meteor hit Earth travelling at 15km (9mi) per second. The crash formed a massive circular crater almost 880m (2,887ft) across. Despite being a source of Dreamtime legend, it was only 'discovered' by Europeans in 1947.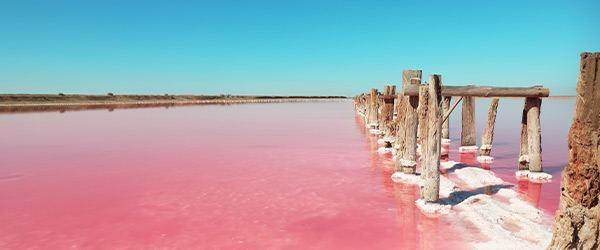 The extraordinary wetlands of Lake Gregory (known by the Walmajarri people as Paraku) are home to 70 species of waterbirds and 175 aquatic species. More than 100,000 birds are regular visitors to the wetlands.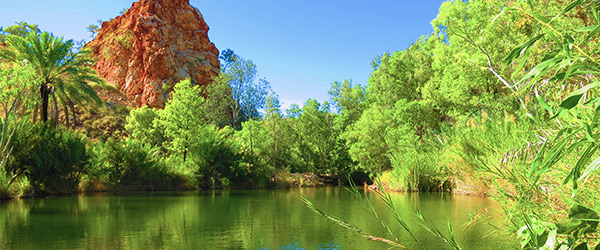 With palm trees, abundant wildlife and a permanent freshwater spring, Palm Springs is an Outback oasis. The date palms that give the area its name were introduced by Afghan cameleers in the 1800s.
How to get to Halls Creek
With more than 180 stops across the country and services in all mainland states and territories, Greyhound is Australia's largest coach network. Here are our most popular routes to Halls Creek!
How to get around Halls Creek
Your Greyhound bus to Halls Creek will drop you at the Poinciana Roadhouse.
Halls Creek has no public transport system, and many of the area's most notable attractions (including Wolfe Creek Crater National Park, Lake Gregory and Yarlilyil Arts Centre) lie on the Tanami Road, which is best accessed by 4WD. Once you arrive in town, however, you can visit the Halls Creek Visitor Information Centre (2 Hall Street) to arrange tours to these attractions.
The Visitors Centre can also provide you with a Heritage Town Walk brochure to help you explore the town and its history on a self-guided walk. The tour, which takes around 40 minutes to complete, will take you to various wooden totems at important historic sites around town that explain aspects of Halls Creek's past and culture.
Itineraries & travel guides