Katherine
Things to do in Katherine
An oasis of ancient gorges, thermal springs and lush forests, Katherine is the place where the outback meets the tropics.
Places to visit in Katherine
Nature comes alive in Katherine as you explore Nitmiluk Gorge and discover misty waterfalls, stunning waterholes and a rich cultural heritage.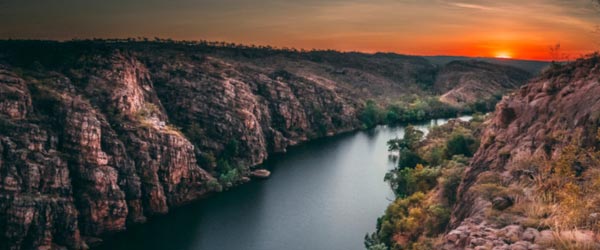 Carved from ancient sandstone, the world-famous Nitmiluk Gorge (also known as Katherine Gorge) has put this town on the map. There are actually 13 gorges located in Nitmiluk National Park, which boasts some of Australia's most impressive scenery and enjoyable bush walks.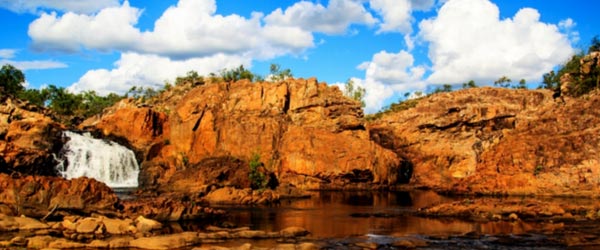 Known as 'Leliyn' in the local Jawoyn language, this is one of the Northern Territory's prettiest and most pristine swimming spots. You can swim in the paperbark and pandanus-fringed natural plunge pool or take a challenging bushwalk over rocky trails.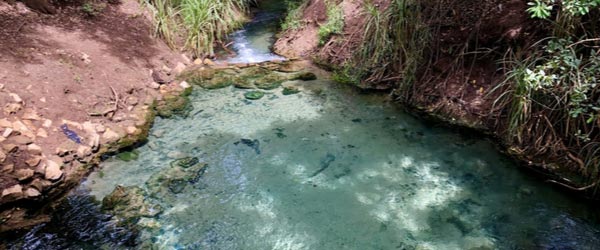 Another site of impressive rock art, the 1.5km (1mi) Nourlangie Rock Walk takes you to an outdoor cultural museum where stunning rock paintings document life over a 20,000 year period, and includes stunning views of the Arnhem Land escarpment.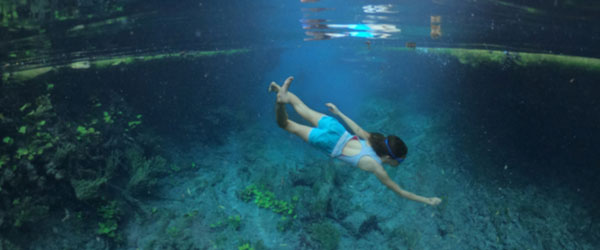 Made famous by the classic novel 'We of the Never Never' (and its film adaptation), this tiny pastoral town is worth a visit so you can take a dip in its sandy-bottomed thermal pool.
With more than 180 stops across the country and services in all mainland states and territories, Greyhound is Australia's largest coach network. Here are our most popular routes to Katherine!
How to get around Katherine
Your Greyhound bus to Katherine will drop you at the BP service station at 6 Katherine Terrace.
The Katherine Region is roughly the size of France and double the size of Victoria. Most of the region's attractions are not within walking distance of the town centre, and are only accessible by car or with an organised tour.
There are rental car companies operating within Katherine, however, and you can visit the Katherine Visitor Information Centre (on the corner of Lindsay Street and Katherine Terrace) to book a spot on an organised tour.
Katherine is considered part of the Top End, even though it is further inland than other towns associated with the region. It is prone to flooding from October to April (the wet season), while the weather is cooler and dryer from May to September (the dry season), leading to an increase in tourist numbers. Not all attractions are open all year 'round, so be sure to check in advance of your trip that what you want to see will be accessible.
Itineraries & travel guides