Kununurra Rest easy with Greyhound's COVID refund guarantee, if your service is cancelled due to COVID-related restrictions or border closures.
Things to do in Kununurra
Created as part of the visionary Ord River irrigation scheme in the 1960s, Kununurra is a small town built on big ambitions.
Places to visit in Kununurra
Step back in time and relive Australia's pioneering history with these authentic Outback experiences.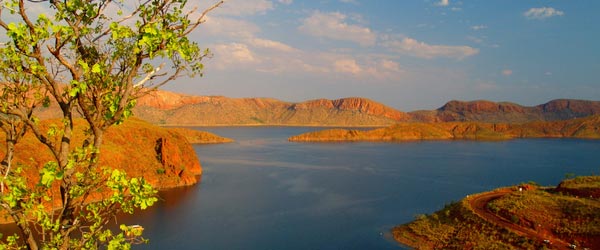 The product of miraculous engineering, Lake Argyle is the size of 19 Sydney Harbours! With 30,000 freshwater crocodiles, 26 species of native fish and a third of Australia's bird species, Lake Argyle is also a RAMSAR Wetland of International Significance.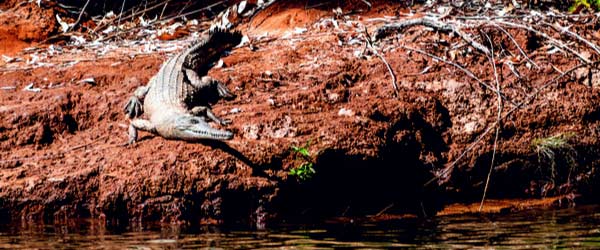 Take a cruise on the Ord River between Lake Kununurra and Lake Argyle, and discover one of the most scenic river systems in Australia. Rich in flora and fauna, the Ord River is home to crocodiles, sea eagles, kingfishers and more.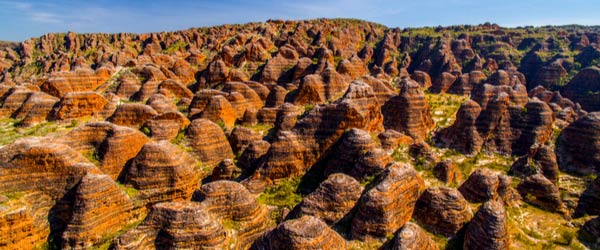 The World Heritage-listed Bungle Bungle Range in Purnululu National Park is a must-do for every East Kimberley visitor. Rising 300m (984ft) above the plains, these orange-and-black sandstone dunes were only revealed to the outside world in the 1980s.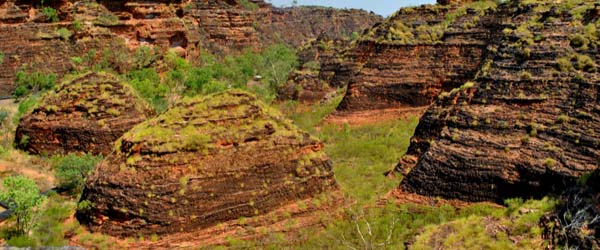 Known as the 'mini Bungle Bungles', this small national park boasting 350 million-year-old sandstone ranges, cliffs and valleys is located just minutes from Kununurra. Sunlight has a magical effect on the sandstone, as it appears to change colour!
With more than 180 stops across the country and services in all mainland states and territories, Greyhound is Australia's largest coach network. Here are our most popular routes to Kununurra!
How to get around Kununurra
Your Greyhound bus to Kununurra stops at the Ord River Roadhouse on Messmate Way.
There are no shortage of bush walks to embark on and scenic attractions to explore on foot in Kununurra and the surrounding region, but they tend to be fairly spread out, and some of the most popular attractions – like Lake Argyle and the Bungle Bungle Ranges – are located well outside town.
Kununurra does not have a public transport system. Most of the major car rental outfits can be found in town (you'll need a 4WD to access many of the local attractions), but your best option for seeing the sights would be to book tours through the Kununurra Visitor Centre at 75 Coolibah Drive, next to the big windmill.
If possible, try to time your trip to be outside the wettest months of the year (January and February), because although the raging waterfalls and roaring rivers look spectacular, tours and road access are limited during this time. Contact the Visitor Centre on (08) 9168 1177 for up-to-date information on tours and road conditions.
Itineraries & travel guides