Mission Beach Rest easy with Greyhound's COVID refund guarantee, if your service is cancelled due to COVID-related restrictions or border closures.
Things to do in Mission Beach
A beautiful beachside community hidden between Townsville and Cairns, Mission Beach is the perfect place for a relaxing weekend or a romantic getaway.
Places to visit in Mission Beach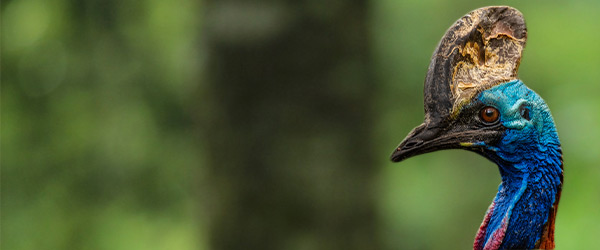 Cassowary Spotting at Lacey Creek
Tropical North Queensland is one of the only parts of the world where these large, colourful and flightless birds still exist in the wild. Head to the Lacey Creek area of Djiru National Park for your best chance to see one!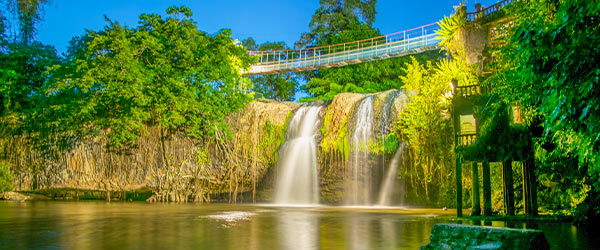 This surreal attraction has to be seen to be believed. A magical Spanish castle in the middle of thick rainforest, built by a visionary dreamer for his lover, it's as close as you can get to a fairytale in real life.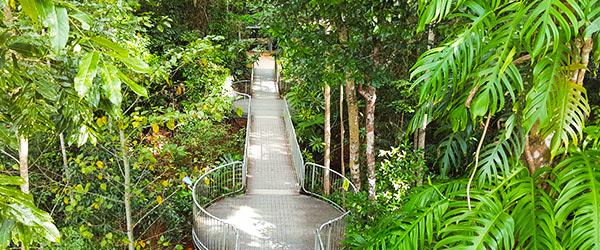 Walk amongst the treetops of Wooroonooran National Park, get up close to plants, insects and birds, and enjoy panoramic views of World Heritage-listed rainforest landscapes on this elevated adventure.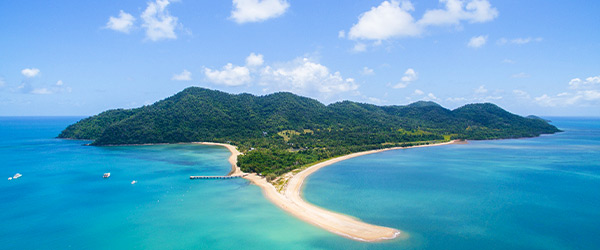 Mission Beach is the gateway to this picturesque island on the Great Barrier Reef. Laze under palm trees on secluded beaches with a cocktail, take a refreshing nature walk or go snorkelling in tropical waters!
How to get to Mission Beach
With over 180 stops across the country and services in all mainland states and territories, Greyhound is Australia's largest coach network. Here are our most popular routes to Mission Beach!
How to get around Mission Beach
Your Greyhound bus to Mission Beach will drop you at the Transit Centre on the corner of Tully-Mission Beach and Wongaling Beach Roads.
Once you arrive in Mission Beach, you'll find a number of scenic walking trails that connect the township, including the Ulysses Link Walking Track, a boardwalk that runs the length of Mission Beach, through swinging coconut palms.
Mission Beach also has a number of great cycling tracks, like the 6km (4mi) Musgrave Track, which runs through scenic rainforest and creeks. Bikes can be hired from Mission Beach Bike Hire (71 Banfield Parade, Wongaling Beach).
There is no public transport network in Mission Beach, but Mission Link operates an on-demand bus service that can transport you to various locations around town by request. Taxis are also available by calling 131 008.
The Mission Beach Dunk Island Water Taxi takes just 10 minutes to travel from Mission Beach to Dunk Island, and departs twice a day from 71 Banfield Parade, Wongaling Beach.
To learn more about this secluded paradise, visit the Mission Beach Visitor Information Centre (55 Porter Promenade, Mission Beach).
Itineraries & travel guides