Rainbow Beach Rest easy with Greyhound's COVID refund guarantee, if your service is cancelled due to COVID-related restrictions or border closures.
Things to do in Rainbow Beach
Named for its colourful sand cliffs, Rainbow Beach is an idyllic coastal town in Queensland that serves as the perfect base for everything the region has to offer.
Places to visit in Rainbow Beach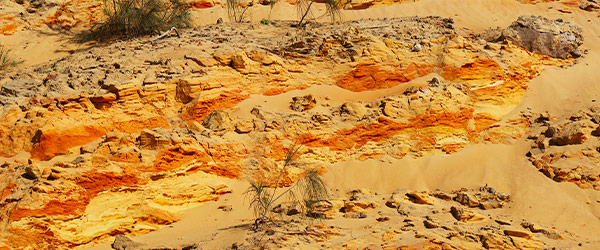 The sand cliffs that tower 80 metres over the beach have been forming since the last Ice Age, and are said to contain as many as 72 different colours. Early risers will be rewarded, as the colours of the cliffs are best viewed in the early morning light.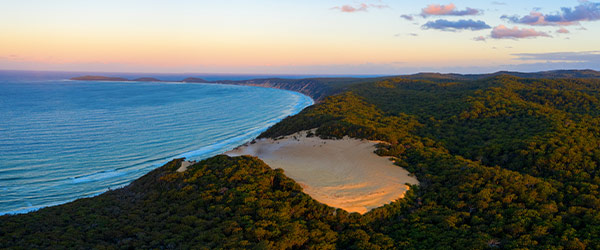 Bring your boogie board to slide down this spectacular 120m (394ft) high sand dune, or stand atop it to enjoy spectacular views of Double Island Point, Inskip Peninsula, Tin Can Bay and the coloured sands.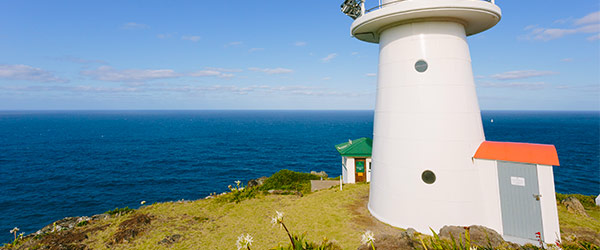 Double Island Point Lighthouse
Keep your eyes peeled for views of dolphins, turtles, dugongs, sharks and other marine life from the lighthouse, and then make your way down to the Double Island Point beach to surf the longest wave break in Australia.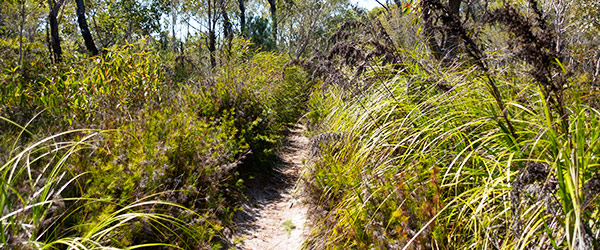 Linking Rainbow Beach to the Noosa North Shore, this epic 102km (63mi) trek through the Great Sandy National Park winds through rainforest, tall eucalypt forest, dry coastal woodland and stunning beaches.
How to get to Rainbow Beach
With over 180 stops across the country and services in all mainland states and territories, Greyhound is Australia's largest coach network. Our expansive network includes a stop on Spectrum Street, in the heart of Rainbow Beach. Book your trip to Rainbow Beach today!
How to get around Rainbow Beach
Your Greyhound bus to Rainbow Beach will drop you at Spectrum Street, between Fraser and Dingo Backpackers.
You'll soon find that Rainbow Beach is a fantastic town to explore on foot, with a pleasant subtropical climate, stunning scenery, and most shops and amenities in one central location on Rainbow Beach Road.
The coloured sands are a 2km walk from the Rainbow Beach Surf Club, and are well worth the walk, while the Carlo Sand Blow can be accessed via a 600m walking track along the cliffs at the southern end of Cooloola Drive.
Rainbow Beach does not have a public transport network, although cabs can be booked through the Rainbow Beach Taxi Service (131 008). To visit attractions that are further out of town, like the Double Island Point Lighthouse, head to the Rainbow Beach Tourist Centre to arrange a tour or to hire a car.
Bear in mind, any vehicle you hire will need to be a 4WD if you plan on driving on the beach, or heading to Fraser Island. Alternatively, you can take a guided tour of Fraser Island from Rainbow Beach and let someone else do the driving!
Itineraries & travel guides