Whimit Travel Passes
NO PLAN? NO WORRIES. JUST WHIMIT!
Let your heart wander and your travel plans follow, with a Whimit Pass. Whimit is the ultimate travel pass, allowing you passage on Australia's most extensive coach network-in any route, and in any direction, for your chosen amount of time. There is no other travel option in Australia that gives you the flexibility Whimit gives you. With over 250 stops, both on and off the beaten track, you have the freedom to do as much, go as far and be as adventurous as you want. The only thing you really need to do is ask yourself, 'how many days will I Whimit?'
WHIMIT PASS BENEFITS
Unlimited travel: any route, any direction on Australia's largest coach network for as many days as your time allows.


Best value for money: spend your precious pennies on having a good time, not worrying how you're going to get there.


Less planning, more travelling: multiple daily departures means we're always ready to take you to your next destination.


Staying connected: free WiFi and in-seat USB chargers on all our coaches.


Online booking management: just jump into your account and reserve a seat for your next trip.


Go further, see more: travel on Australia's largest coach network and see all of those hidden gems off the beaten track.


One ticket: keep it simple and don't be weighed down. It's the hassle-free option.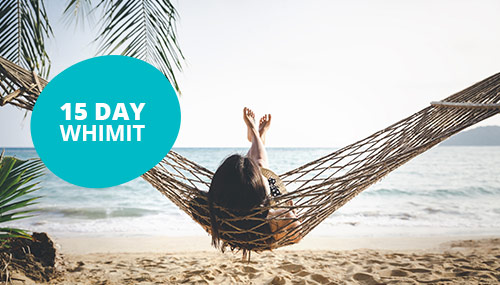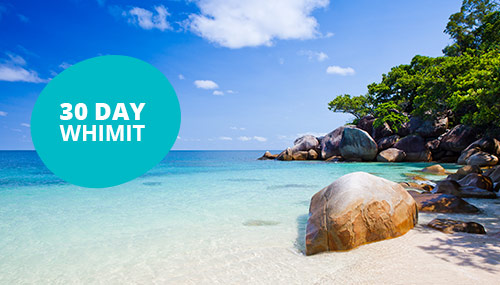 One of the joys of travelling is that it opens us up to extraordinary experiences and moments in which we shake off the stresses and strains of every day. That's why the 15 Day Whimit is great for those looking to recharge.
*Valid for 15 consecutive days of travel
The 30 Day Whimit is the ideal travel pass for those looking for their next adventure. The traveller who is looking to soak up Australia's charm and not rush getting lost in the country's multiple paradises.
*Valid for 30 consecutive days of travel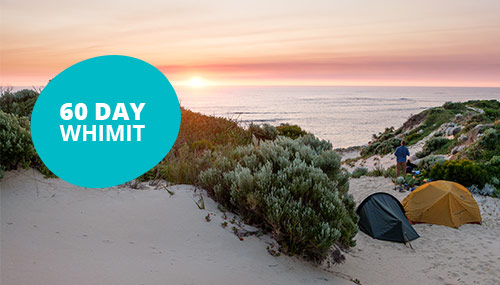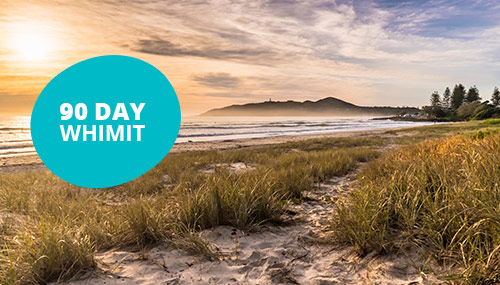 Set out on a road to spiritual discovery with our 60 Day Whimit. For the freedom traveller, you can take the time to explore the open road along the East Coast or go off the beaten track and awaken your spirit out west.
* Valid for 60 consecutive days of travel
The 90 day Whimit is the perfect pass for the curious. The discoverer known for their love of learning, trying new things and letting their curious nature guide them in their exploration.
* Valid for 90 consecutive days of travel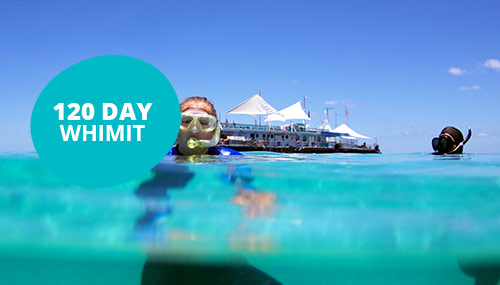 365 Day Whimit Pass
$1699
The 120 day Whimit is for the wanderer at heart. The traveller who wants to roam all the reefs, rainforests, beaches, urban dwellings, deserts and spiritual landscapes, allowing the adventure to find them.
* Valid for 120 consecutive days of travel
The 365 Day Whimit is the ultimate travel companion. With travel sorted for an entire year you can find out what it means to truly lose yourself in the 'Land Down Under'.
* Valid for 365 consecutive days of travel
Free WiFi
USB charge point on every seat
Leather reclining seats (with seat belts)
Chilled drinking water
Air-conditioning
Panoramic windows
On board restroom
Disability access
Once purchased, simply create your own personal My Greyhound account. From there you'll have 24/7 access to book your seat on any one of our coaches in real-time. Pre-plan your trip, wing it or change your plans as often as you like, it doesn't matter – and it won't cost you a cent.
First day of travel must commence within 12 months of purchase date
Pass is non-transferrable
Greyhound Australia's standard terms and conditions of travel apply