Coffs Harbour
Things to do in Coffs Harbour
Known for its beautiful beaches, tranquil rainforest and the iconic Big Banana, Coffs Harbour is one of the jewels of New South Wales' North Coast.
Things to do & see in Coffs Harbour
From Australia's kitschiest tourist attraction to pristine wildlife reserves, enjoy the full range of things to do in Coffs Harbour!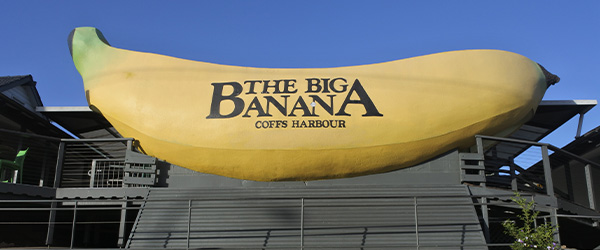 Built in 1964, The Big Banana started Australia's inexplicable love of 'Big' roadside attractions. Not just a photo op, The Big Banana is also home to a fun park with ice skating, toboggan rides, mini golf and a huge range of banana-flavoured treats.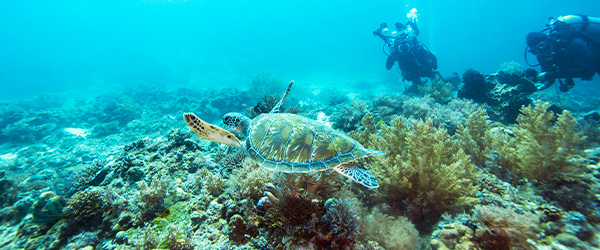 This protected park is home to a huge array of marine life, including tropical, temperate and sub-tropical species of fish, coral and algae, and even humpback whales. Diving and fishing are allowed in clearly marked sections of the park.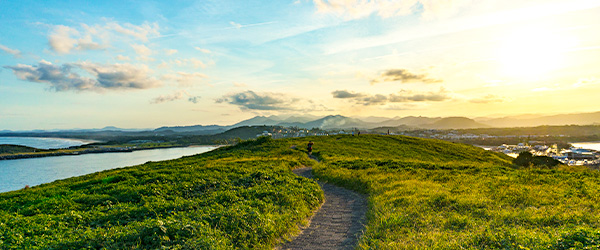 Muttonbird Island Nature Reserve
An unbeatable spot for birdwatching, Muttonbird Island is one of the only places where the wedge-tailed shearwater rests. This seabird rookery also offers spectacular views of the coast.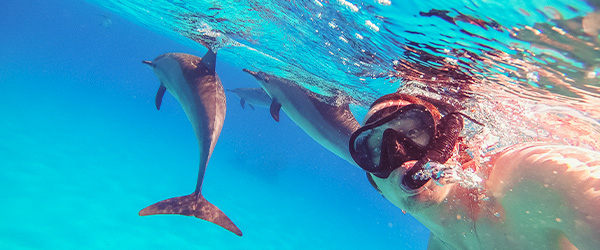 Dolphin Marine Conservation Park
You can play with dolphins, hug seals, feed little blue penguins and meet turtles and fish at this rescue and rehabilitation centre for native marine animals. Don't miss the daily Marine Discovery Presentation!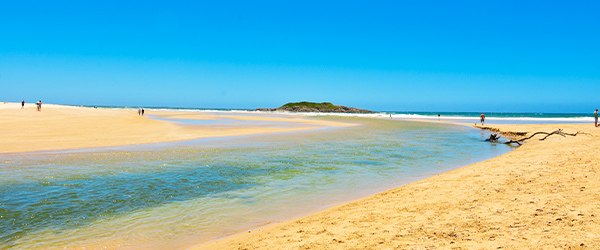 Coffs Harbour's most popular beach, Park Beach is patrolled daily throughout summer and is the home of the Coffs Harbour Surf Life Saving Club. Other must-do Coffs beaches include Jetty Beach, Boambee Beach and Moonee Beach.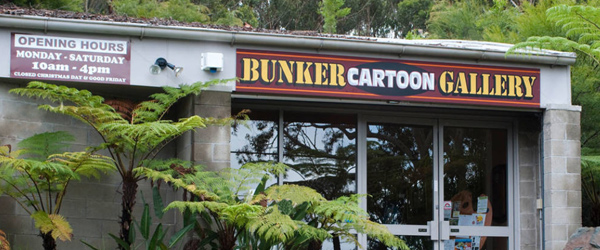 Housed in a genuine underground World War II bunker, this is Australia's only gallery dedicated to cartoons. The Bunker holds a collection of more than 23,000 works by Australian and international cartoonists!
How to get to Coffs Harbour
With more than 180 stops across the country and services in all mainland states and territories, Greyhound is Australia's largest coach network. Here are our most popular routes to Coffs Harbour!
How to get around Coffs Harbour
Your Greyhound bus to Coffs Harbour will drop you at the coach station on Elizabeth Street at the southern end of town.
From there, you'll find that Coffs Harbour's subtropical climate and spectacularly scenic landscape make it a pleasure to explore on foot or by bicycle.
Public transport is limited in Coffs Harbour, although local bus operators Busways and Ryans Bus Service do run regular daily services throughout the area. Visit the Coffs Coast Visitor Information Centre (351 Pacific Highway, Coffs Harbour) for current timetables.
Hire cars are available from operators throughout town, while Coffs Harbour Taxis operates a 24-hour service. Taxis can be hailed on the street and at taxi ranks, or booked over the phone on 131 008.
Itineraries & travel guides