Rockhampton Rest easy with Greyhound's COVID refund guarantee, if your service is cancelled due to COVID-related restrictions or border closures.
Rockhampton is best known as the beef capital of Australia, but there's much more to Rocky than meat. The agricultural hub of Central Queensland, Rockhampton also boasts a number of popular natural attractions and fascinating things to do.
Places to visit in Rockhampton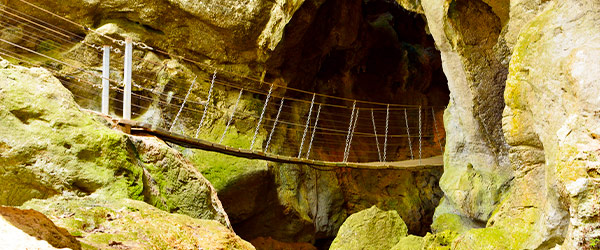 Travel back in time to this vast cave complex where thousands of fossils have been found by palaeontologists. Climb, crawl and squeeze your way through an adventure tour, or just listen to classical music with unbeatable acoustics!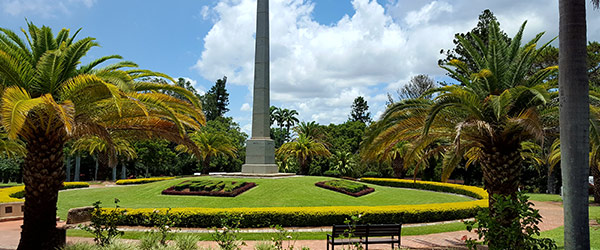 These heritage-listed Gardens are among the oldest in Queensland. Within the Gardens, you'll find the Rockhampton Zoo, home to native animals and exotic species from across the world, including macaques, otters, chimpanzees and more!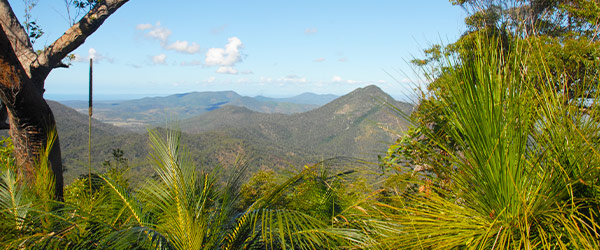 For the best sunset views of Rockhampton and the surrounding countryside, head to Mount Archer. The highest peak in the Berserker Range, the 604m (1,982ft) mountain offers walking trails weaving through eucalypts and rainforest.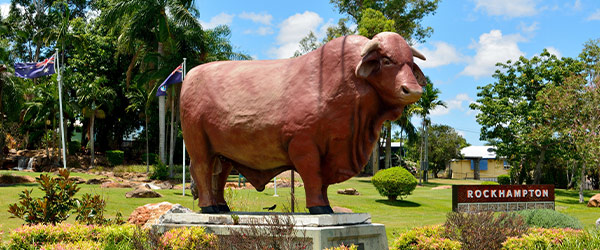 In honour of Rockhampton's agricultural heritage, six big bull statues – one for each of the area's most common cattle breeds – are scattered throughout the city. Gotta catch 'em all!
How to get to Rockhampton
Our coaches to and from Rockhampton stop at several locations: Rockhampton, Rockhampton Cathedral College, Rockhampton Girls Grammar, Rockhampton Grammar, and Rockhampton Train Station. The Rockhampton stop is located at Puma Petrol Station, 93-101 George St, Rockhampton QLD. At Rockhampton Cathedral College, buses stop at Bus Stop, 265 Agnes St, The Range QLD. At Rockhampton Girls Grammar, buses stop at Bus Stop, 153 Agnes St, The Range QLD. At Rockhampton Grammar, buses stop at Bus Stop, 85 Agnes St, The Range QLD. At Rockhampton Train Station, buses stop at Rockhampton Station, Depot Hill QLD.
With more than 180 stops across the country and services in all mainland states and territories, Greyhound is Australia's largest coach network. Here are some of our most popular routes to Rockhampton!
How to get around Rockhampton
Once your bus drops you off at any of the Rockhampton stops, you'll find that Rockhampton's compact size and flat topography make it possible to reach most attractions on foot or on a bicycle, especially those around the city centre.
With Rockhampton's humid subtropical climate, however, you might not always feel like walking or cycling. Sunbus operates a relatively comprehensive city bus network from Monday to Friday and on Saturday mornings. You can pick up a timetable at The Spire Visitor Information Centre (176 Gladstone Road, Tropic of Capricorn Spire, Rockhampton), or use the online Journey Planner.
Most major car rental companies operate throughout Rockhampton. You can also hail a Rockhampton Cab on the street and at taxi ranks, or by calling 131 008.
Itineraries & travel guides