Sydney
Tick some of Australia's most iconic landmarks off your bucket list in Sydney, one of the world's most popular cities!
Things to do & see in Sydney
With an extraordinary range of things to see and do, from iconic landmarks to beautiful beaches and natural wonders, there's never a dull day in Sydney.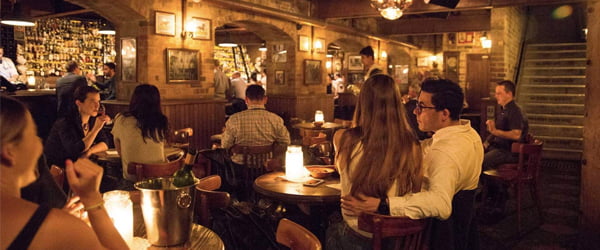 Image credit: Leticia Almeida
Our buses are just the beginning. We've teamed up with the best hostel providers in Australia to offer flexible passes and packages that make it a breeze to secure quality accommodation that won't break the bank, no matter where your journey takes you!
Check out Base & Nomads backpacker hostels when you're in Sydney. Bookings can be made directly on their website.
The Bed Hopper Pass, available from 7 to 60 nights, is a flexible multi-night accommodation voucher that can be used to book dorm-style accommodation at Base Backpackers Sydney and more than 20 Base, Nomads and Base-affiliated hostels throughout Australia.
Base Backpackers Sydney
477 Kent St,
Sydney NSW 2000
With more than 180 stops across the country and services in all mainland states and territories, Greyhound is Australia's largest coach network. Here are our most popular routes to Sydney!
Our bus will drop you at Central Station, in the heart of Sydney's CBD. From there, you'll find that Sydney's comprehensive and convenient public transport system makes it remarkably easy for you to get out and explore.
Sydney trains run frequently and reliably, with most services running from 4am to around midnight. Stations around the city include Central, Museum, St James, Town Hall, Wynyard, Circular Quay, Martin Place and Kings Cross. Trains to the eastern suburbs – including the iconic Bondi Beach – leave from Martin Place Station.
Bus services operate almost 24 hours a day throughout Sydney and surrounding areas. Many services are 'Prepaid Only' to reduce delays, which means you'll need to buy a ticket before you get on board. There are ticket outlets all over the city and at most bus stops.
The most scenic form of public transport in Sydney is the ferry, which leaves from the terminal at Circular Quay and travels around the world-famous Sydney Harbour to locations like Luna Park and Taronga Zoo and suburbs like Manly and Parramatta.
Sydney also has a light rail network, with services operating every 15 minutes from Central to Lilyfield between 6am and 11pm Monday to Thursday, and 6am to midnight Friday and Saturday. A 24 hour service runs from Central to The Star; it runs every 15 minutes from 6am to midnight and every 30 minutes from midnight to 6am. Light rail is particularly convenient for reaching Chinatown, the Powerhouse Museum in Ultimo, the International Convention Centre in Darling Harbour, The Star and the Australian National Maritime Museum in Pyrmont and the Tramsheds in Forest Lodge.
The best way to travel on Sydney's public transport network is with an Opal card, a smartcard that can be used to swipe on and swipe off trains, buses, ferries and light rail in the city and surrounding regions. The Opal card can be acquired and topped up from most newsagents, post offices, convenience stores and supermarkets.
To plan your travel around Sydney using public transport, use the Trip Planner on the government's Transport Info site.
There are also numerous taxi companies operating in Sydney; taxis can be hailed on the street and at taxi ranks, and pre-booked on the phone or online.
Itineraries & travel guides