Things to do in Brisbane

Situated just off Moreton Bay, Brisbane is a vibrant city with a relaxed atmosphere. Situated on the Brisbane River, the capital city of Queensland boasts beautiful gardens, boutique shopping and eclectic dining.
Laze in the sun around the sandy lagoons of South Bank Parklands, or stroll through the majestic City Botanic Garden and nearby Roma St Parkland.
Brisbane is also the perfect base to discover the Sunshine and Gold Coasts. Centrally located, it only takes just over an hour to reach both locations. Moreton Island is also just a hop, skip and a jump away, so make sure to book a day trip tour!
BRISBANE MUST DOS
With so many activities on offer, a trip to Brisbane can be as relaxed or adventurous as you want. Here are our top experiences and tours: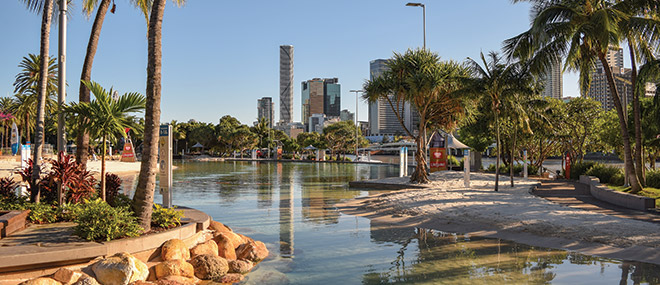 1. WANDER THROUGH SOUTHBANK
Southbank Parklands has much to offer from tropical swimming lagoons to grassy chill out areas alongside trendy markets and plenty of gourmet dining opportunities.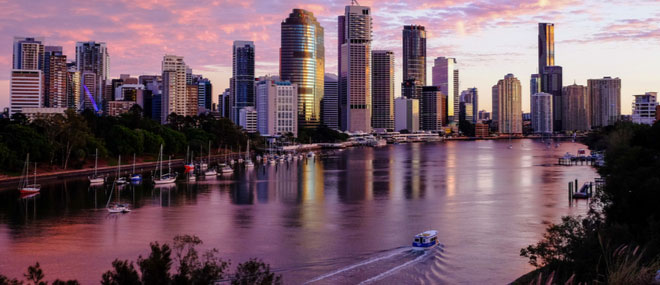 2. TRAVEL BY RIVER
Explore the Brisbane River with the convenient City Cat boats, enjoy a relaxed cruise on the vintage paddle wheeler Kookaburra Queen or go for a guided Kayak tour with Riverlife Kayaking.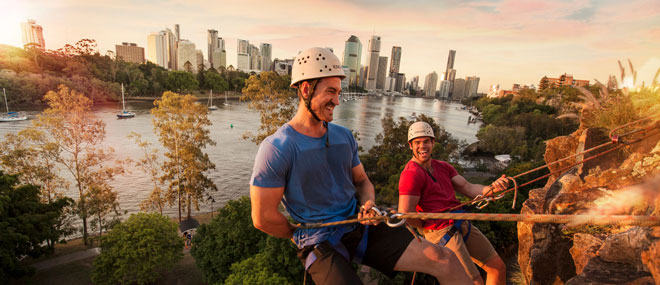 3. GO CLIMBING!
There is plenty of adventure to offer with abseiling down Kangaroo Point Cliffs, or climbing the city's iconic Story Bridge.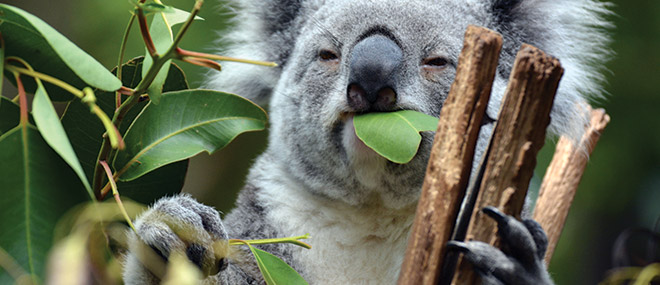 4. MEET SOME AUSSIE ANIMALS
Cuddle a Koala and feed the Kangaroos at Lone Pine Koala Sanctuary and experience the Australian wildlife first hand with many more animal encounters available.
MOST POPULAR ROUTES TO BRISBANE
BRISBANE WEATHER