Things to do in Townsville

Townsville: Where tropical meets rugged landscapes
Surrounded by breathtaking views and unspoilt wilderness, Townsville and its islands are unique in their rugged environment.
Located in far north Queensland, Townsville is a bustling city in the tropics with rainforests, beaches and a vibrant atmosphere. Magnetic Island is the perfect place to dive into the Great Barrier Reef, while just north of the city you can hike through the stunning Paluma range national park, dotted with picturesque waterfalls.
TOWNSVILLE MUST DO'S
An abundance of raw nature and adventure activities are available when you visit Townsville. Here are our top experiences and tours: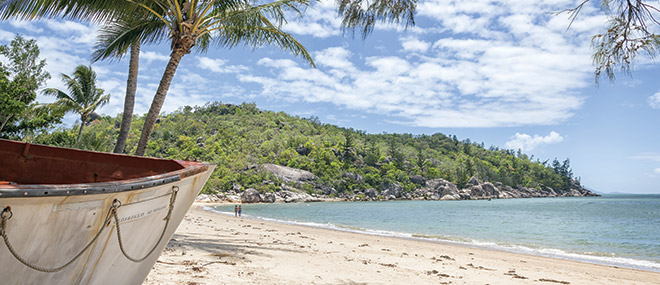 1. STAY THE NIGHT ON MAGGIE ISLAND
Hop on the ferry to nearby Magnetic Island, a tropical yet rocky paradise ringed with secluded beaches, sparkling clear waters, and full of wildlife.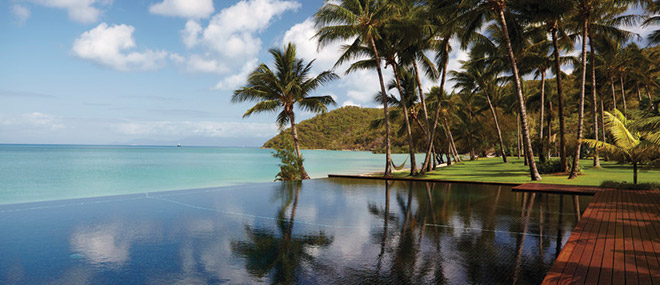 2. CHECK OUT THE STRAND
Take a leisurely stroll around the Strand promenade or go for a dip in the cool and sheltered rock pool.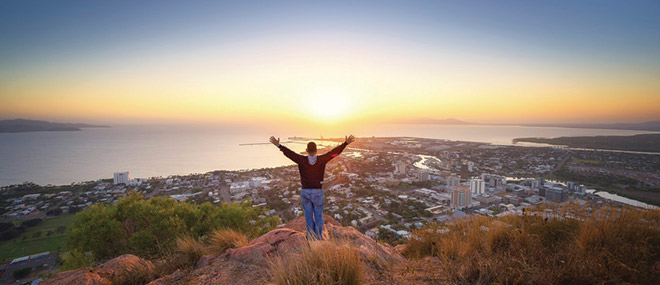 3. CLIMB CASTLE HILL
Falling just a few metres short of being classified a mountain, Castle Hill is a giant pink granite monolith in the centre of Townsville. For spectacular scenic views of the city and bay, you need to climb 'The Hill'.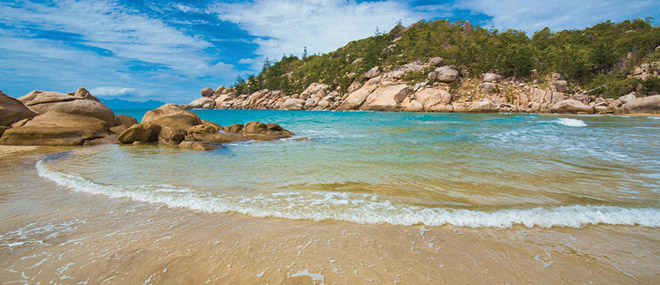 4. THE THORSBORNE TRAIL
Challenge yourself when you walk the amazing Thorsborne trail on Hinchinbrook island as you trek from cloud capped mountains through rush rainforest and swamps, to pristine beaches.
POPULAR ROUTES TO TOWNSVILLE
TOWNSVILLE WEATHER