Environmental Responsibility
Beyond the fact that travelling by coach is the most environmentally friendly form of long-distance travel, Greyhound is committed to protecting the environment and minimising our impact on the areas in which we operate.
Greyhound defines environment as being the natural world, both as a whole and the particular geographical areas through which we travel. We are committed to making continual improvements to our sustainability through a national environmental partner, local charity support, and sustainable business practices.

NATIONAL ENVIRONMENTAL PARTNER
What makes Landcare Australia unique to any other national environmental organisation is effective partnerships and people. Across the country, our partnerships support thousands of people involved in Landcare who are volunteering to protect local ecosystems that contribute to the sustainability and productivity of our land and water assets for the benefit of all Australians.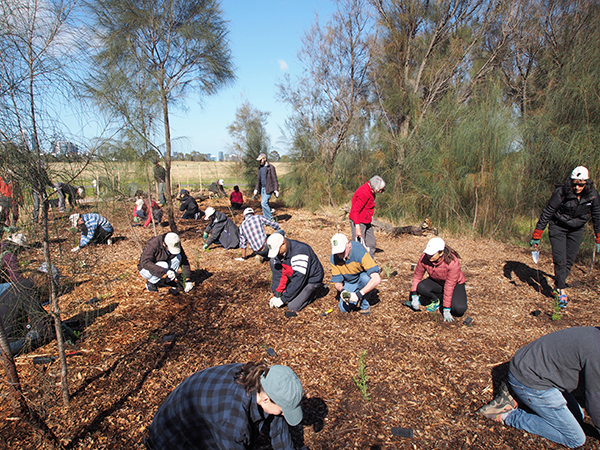 LOCAL ENVIRONMENTAL PARTNERS
Australia's premier marine fossil museum
Working to save the bilby from extinction
"We are proud to support the conservation of Australia's natural wonders through partnerships with environmental agencies across the country and lands we travel through."
- Dan Smith, CEO Greyhound Australia