Whimit Travel Passes
Let your heart wander and your travel plans follow with a Whimit Pass! Whimit is the ultimate travel pass, granting you passage on Australia's most extensive coach network — on any route and in any direction — for your chosen amount of time. There is no other travel option in Australia that gives you the flexibility Whimit gives you. With over 180 stops, both on and off the beaten track, you'll have the freedom to do as much, go as far and be as adventurous as you want. The only thing you really need to do is ask yourself, 'How many days will I Whimit?' 

WHIMIT PASS BENEFITS
Unlimited travel: any route, any direction on Australia's largest coach network for as many days as your time allows.


Best value for money: spend your precious pennies on having a good time, not worrying how you're going to get there.


Less planning, more travelling: multiple daily departures means we're always ready to take you to your next destination.


Staying connected: free WiFi and in-seat USB chargers on all our coaches.


Online booking management: just jump into your account and reserve a seat for your next trip.


Go further, see more: travel on Australia's largest coach network and see all of those hidden gems off the beaten track.


One ticket: keep it simple and don't be weighed down. It's the hassle-free option.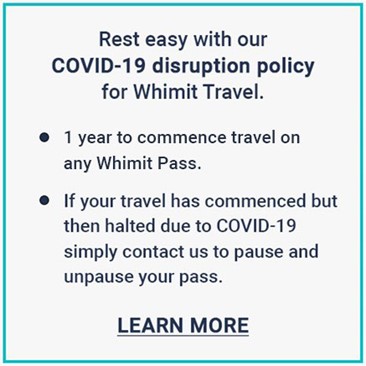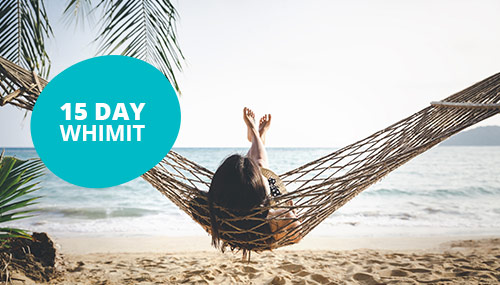 The 15 Day Whimit is great for those who are looking to recharge. Shake off the stresses and strains of everyday life and open yourself up to extraordinary experiences and memorable moments! There are so many beautiful places for you to visit in Australia — check out our recommendations for how to Whimit in 15 days!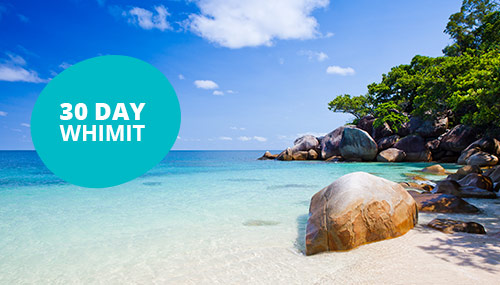 With 30 days to travel at will on any route and in any direction, you've got time to relax, unwind and attune yourself to the laidback rhythm of life in Australia. If you want to see how Australia finds its serenity in 30 days, we recommend exploring the routes from Melbourne to Brisbane, Sydney to Cairns and Adelaide to Broome!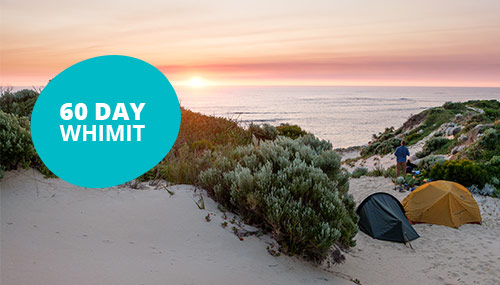 Set out on the road to self-discovery with our 60 Day Whimit Pass. Take your time and explore the open road along the East Coast, or go off the beaten track and awaken your spirit out West! With 60 days and access to more than 180 stops around Australia, you'll have the freedom you need to go on the journey of a lifetime.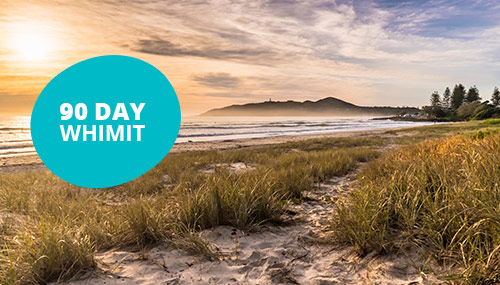 The 90 Day Whimit is the perfect pass for the adventurer, for the discoverer known for their love of trying new things. Tick the Great Barrier Reef and Sydney Harbour Bridge off your bucket list, with plenty of time left over to let your curiosity guide you to lesser-known gems all around the nation. You can march to the beat of your own drum.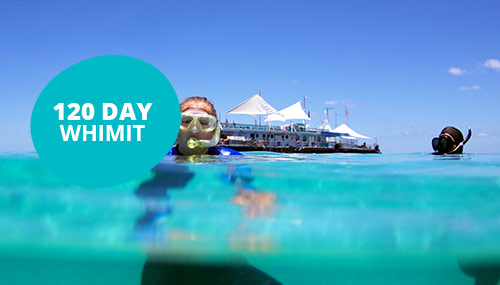 With a 120 Day Whimit you can discover all of Australia, from top to bottom and all that is in between. It's our longest available pass, meaning you can fit in our entire national network if you want! Explore city, coast, and country. Take your time and discover Australia, your way. 
TERMS & CONDITIONS
COVID-19 disruption policy for Whimit Travel:
12 months validity to commence travel from original purchase date of your Whimit pass.
If your travel has commenced but then halted due to COVID-19 related travel restrictions you are able to pause and unpause your pass to save the unused portion of your travel days. 
Pause commencement will be initiated from day of contact to Greyhound Australia and cannot be back dated.
Reactivation will be initiated from day of contact to Greyhound and cannot be forward dated.
Reactivation will entitle you to use the unused days of travel that were available on your pass at the time of initial contact to pause your pass.
You are able to pause your pass for a maximum of 3 months.
If you pass has been paused for 3 months it will automatically be reactivate and usage at this time and be valid for the unused days of travel that were available at the initial contact of pausing.