Greyhound Resources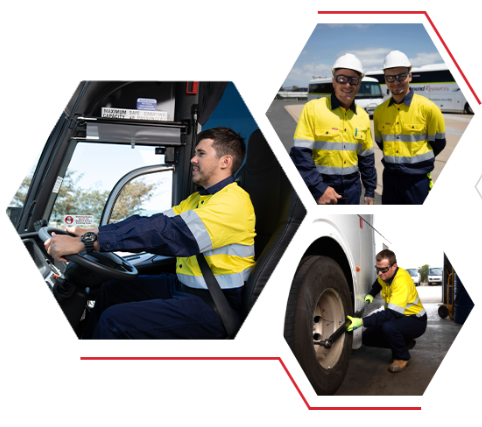 About Greyhound Resources
With innovation constantly at the forefront, we began developing tailored transport solutions for the resources sector in 2006. Applying the lessons we learned from decades of delivering safe and trusted express, charter and freight services, we soon set a new standard for workforce transportation in the mining and resources industry.
Today, Greyhound Resources transports 5,797,295 passengers and travels 13,595,850 kilometres each year across the Australian mainland. Through our 24/7 National Operations Control Centre, we have the ability to manage and monitor our drivers and vehicles in real-time, utilising cutting-edge technology to ensure the safety of your staff, protect your schedules and guarantee you meet your Chain of Responsibility obligations.
We are relentless in our pursuit of excellence, and pride ourselves on delivering efficient, flexible and forward-looking services that surpass the highest national standards of safety and compliance and generate real cost savings for our partners.
With our extensive experience in the industry and our commitment to breaking new ground, you can trust Greyhound Resources to develop mobility solutions that are customised to your needs – both now, and into the future.
Just think of us as one of your greatest resources.
Greyhound has been moving people and minds for more than a century. As the industry leader in coach transport, we've been a fixture on Australian roads since 1905, and we have built Australia's only national coach network.
Greyhound Resources transports 5.7 million passengers and travels 13.5 million kilometres each year across the Australian mainland.
We are proud of the strong reputation that we have built within the mining and resources sector as well as with government, sporting clubs and education industries. We pride ourselves in providing tailored, efficient solutions that generate real cost savings.