Service Delivery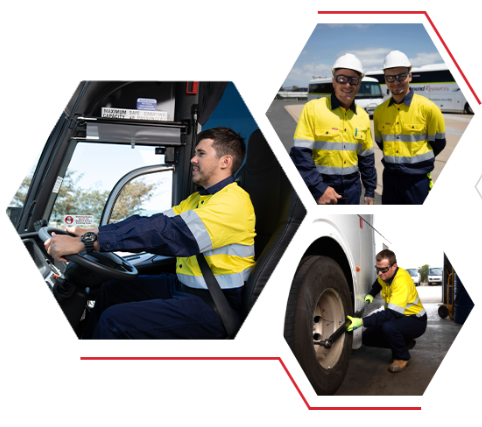 A Flexible Approach
Your business is unique. So are our transport solutions.
At Greyhound Resources, our flexible and dynamic approach enables us to offer safe, efficient and highly customisable workforce transport services to our partners in the mining and resources industry.
We have a wealth of experience in delivering transport solutions at the construction and production phases for small and large-scale operations around the country. Our team has seen and done it all and knows how to tailor solutions to your needs.
From transfers and shuttles to support a FIFO workforce, to dedicated BIBO services, Greyhound Resources' personnel transport solutions are always adapted for individual client requirements. At the same time, we guarantee a consistently outstanding level of service for all our clients that emphasises safety, compliance, passenger comfort and on-time delivery.
We understand the constantly evolving nature of resources projects. Our national network and adaptable approach allow us to rapidly scale operations up or down as you require, and ensure our services are always a perfect match for your changing work patterns.
We regularly perform bussing optimisation reviews. We are constantly analysing our services for any potential improvements that can be made so that we can provide maximum efficiency and safety at minimum cost to you.
At Greyhound Resources, we will always go above and beyond to exceed your expectations.