Popular Greyhound Routes Departing the Northern Territory
Popular Routes Departing the NT
Travel in either direction and explore with Greyhound
DARWIN < > KATHERINE
The trip between Darwin and Katherine is undeniably a beautiful stretch of the Australian outback, along the way the vast landscape is dotted with many waterfalls and swimming spots.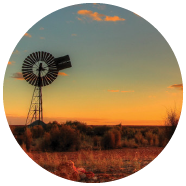 DARWIN < > ALICE SPRINGS
This route will take you right through the heart of the Northern Territory with the beauty of the Australian Outback rolling by. We can get you to your destination direct, or you can Whimit, and break up your journey with stop-overs in outback towns and beautiful national parks along the way.